About Us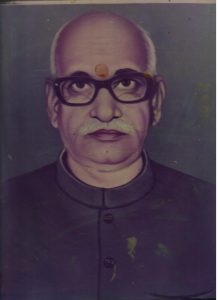 Prakash Crockery Glassware is now Saffron Hospitality Solutions was established in 1965 by Late Sri. Babulalji Gupta at Hyderabad. He started his career as a sole selling distributor of Prakash Crockery Glassware in 1965, during the period, an idea of stepping into Crockery business cropped up in his mind and later on continued by Mr. Vimal Gupta.
                     Following his father's footsteps, Mr.Vimal Gupta entered into business, looking after the entire show with high level efficiency, meticulous supremacy. Mr.Vimal Gupta having vast experience in the respective field has taken firm to new heights in 1980 with the main objective of providing superior quality products and customer satisfaction.
                 The firm era has began with the dream to provide the business world with versatile service set up strongly to take effective care of myriad needs. We are one of the leading dealers of Crockery in India. The first Store in twin cities with wide range of products and covering all the spheres.
              We are one stop store where you can find solutions for all Hospitality segments. Saffron always strives towards excellence and is committed to deliver best quality products at a reasonable price so as to achieve maximum customer satisfaction.